Blog
Pack more into your storage spaces with Palletower's Collapsible Plastic Pallet Boxes.
8 December, 2022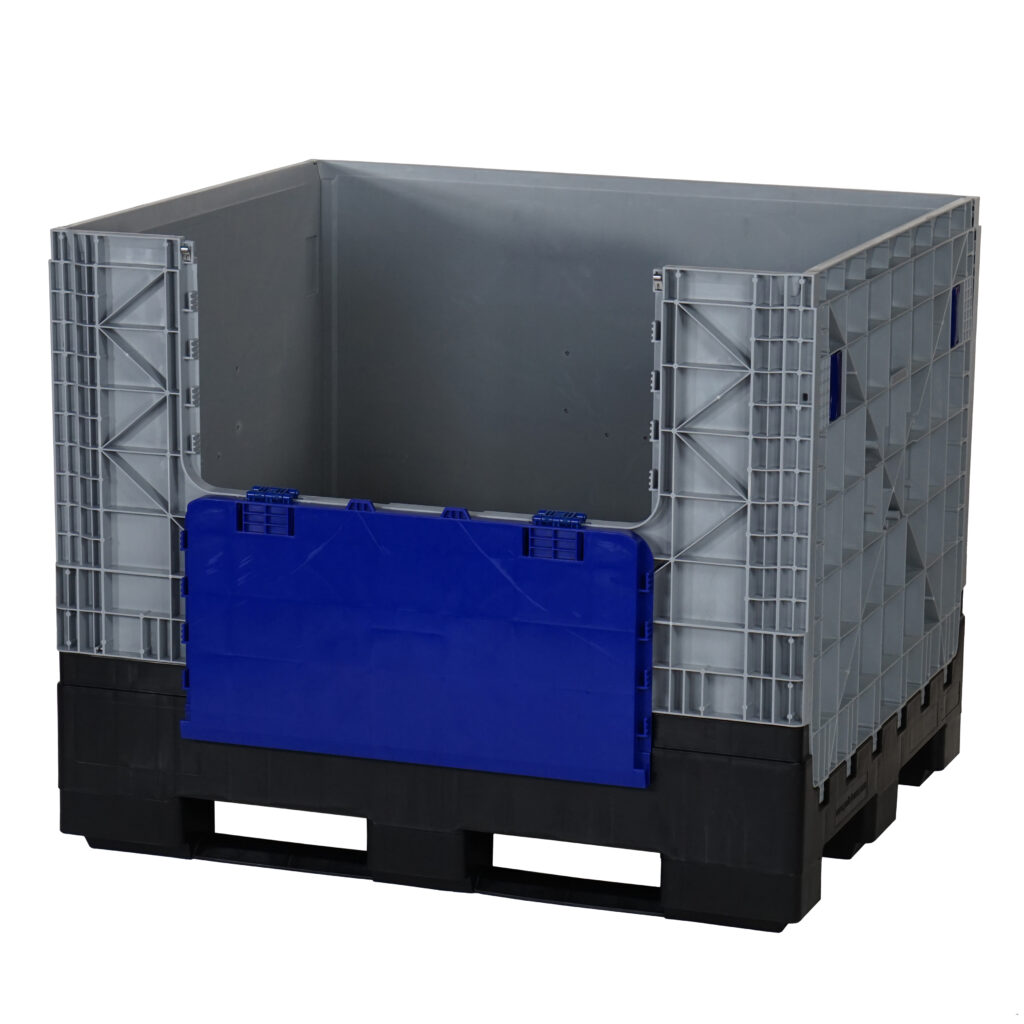 The festive season is among us, and for many industries, it signals the peak period of the business year. So, with demand for materials and goods increasing, it's a great time to explore how you could improve your storage solutions—and we can help with that.
Palletower's versatile Collapsible Plastic Pallet Boxes are easy to stack and manoeuvre. They're also highly space-efficient when not in use. As a result, they improve operational efficiency, save valuable space in warehouse distribution centres, and make a great return transport logistics solution. Plus, they're made from recyclable material and are fully recyclable at the end of their lifecycle.
Improving storage and transportation  
Our Collapsible Plastic Pallet Boxes are perfect if you need a storage solution for moving heavy and bulky items, such as logistics. That's because they have a large storage capacity of 840 litres and a heavy load capacity of 400kg. They also feature skids for easy transportation on forklifts.
They're compatible with other containers, too. In fact, they can be stacked 4 high in use and up to 9 boxes high folded, with a 3:5:1 return ratio, saving you valuable space and improving load efficiency in areas such as backrooms, warehouses and for return transport logistics.
Collapsing the boxes when not in use is simple. Easy action latches and straightforward folding make it an effortless one-person job. When folded flat, our space-saving plastic box pallets measure a mere 325mm in height. A second folded flat box stacked on top is just 290mm high.
Our new-and-improved boxes are constructed from polypropylene plastic. This type of plastic is weather-resistant—making it ideal for return logistics and outdoor storage. Its lighter frame reduces carrying weight and vehicle payload. And a reduced wall thickness increases the interior by 10%, giving you more space for items.
How our Collapsible Plastic Pallet Boxes help the planet
For one, polypropylene plastic is fully recyclable at the end of its life cycle. This type of plastic is also highly durable, lasting between 10-15 years—putting less strain on your budget and the environment. On top of this, we've changed our manufacturing process. Previously outsourced to China, we now manufacture and ship our Collapsible Plastic Pallet Boxes from the UK, reducing its carbon footprint.
But there's more. Once Palletower's ultra-strong boxes reach the end of their long lifecycle, we'll work with you to ensure they're responsibly recycled. This means teaming up with our plastic moulding partners to deliver a simple, cost-effective collection and recycling service for your plastics. After all, having a sustainable supply chain is integral to our strategy and values.
Which industries are they designed for?
Our Collapsible Plastic Pallet Boxes offer safe, efficient and environmentally-friendly solutions for your storage needs. They're ideal wherever goods and materials need to be stored, handled, palletised, and transported safely. In fact, they're great for any of the following sectors:
Automotive
Warehousing and storage
Supply chain and logistics
Postal
Retail display
E-commerce
Pharmaceutical
Manufacturing
Available to rent or buy
Palletower is the biggest stockist of Collapsible Plastic Pallet Boxes at the UK's lowest prices. That's not a bad combination. Plus, we can offer retail options for long-term use and seasonal requirements. Need pallet boxes urgently? No problem. Whether you're looking to buy or rent, our Collapsible Plastic Pallet Boxes are available for immediate despatch.