Plastic Boxes Hub
Ticking all the boxes
Save space and cost with our plastic boxes and collars. Available in various designs, these stackable plastic boxes and collars are constructed from light, easy-to-clean plastic and offer plenty of room for your goods. The collapsible versions are great for return logistics, as they save you space during transit.
Best-in-class UK manufacturing
Save money with our long-lasting plastic boxes. Built in our advanced UK facilities, they're made to last in demanding environments. From bespoke company branded products to off-the-shelf products, get premium plastic products at the best prices on the UK market at Palletower.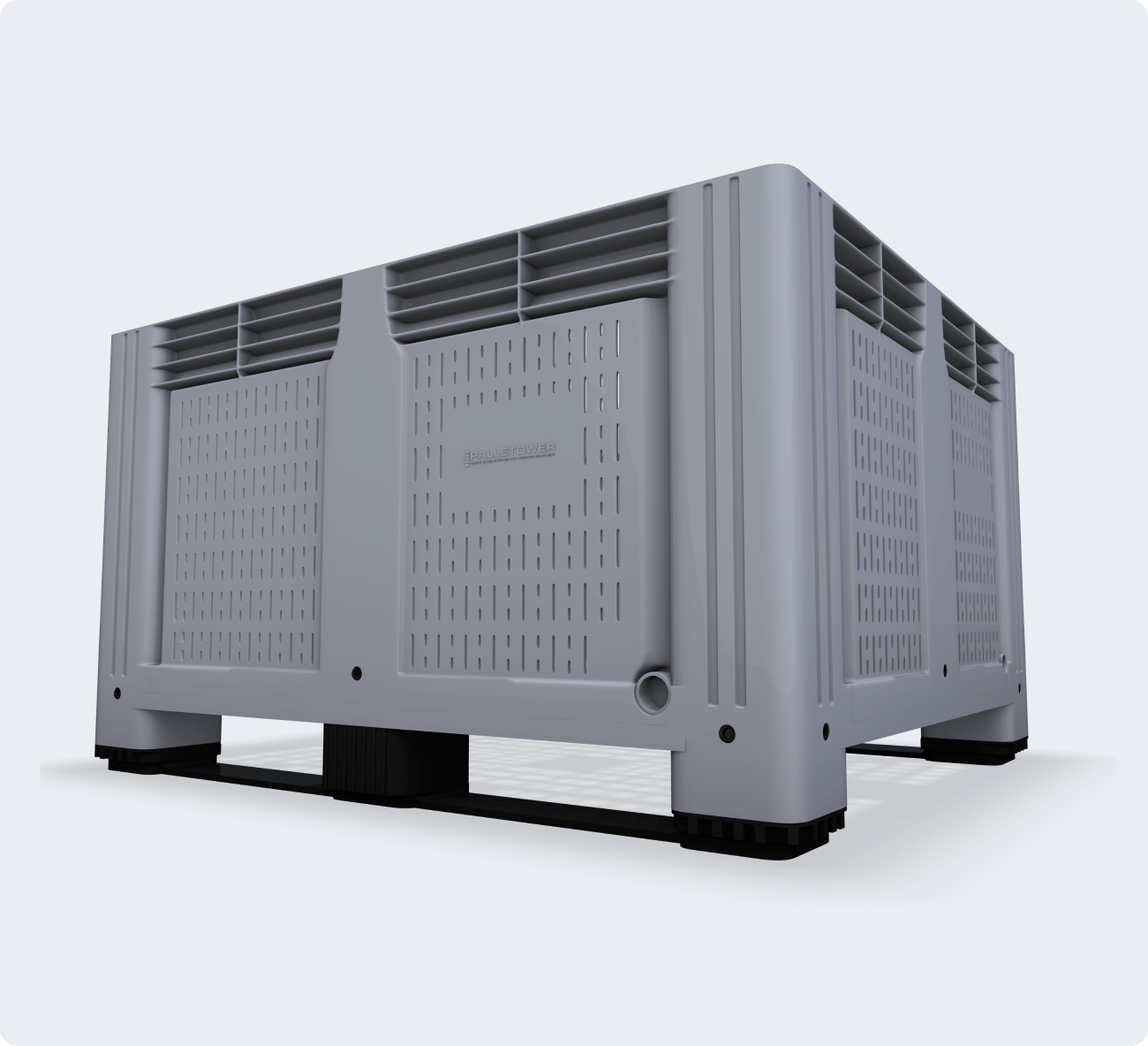 Responsibly sourced. Sustainably built
With Palletower well on its way to hitting net zero, it's essential our plastic products follow suit. We're leading the way in developing UK plastic box moulding and design to reduce emissions. Our goal is to reduce the carbon footprint of all plastic boxes and ensure they're 100% recyclable.
Reducing CO2 emissions and cost

Lower the cost you pay for plastic box storage at Palletower. We manufacture all plastic boxes in the UK to cut their carbon footprint and costs for our customers.

100% recyclable

Our plastic boxes and collars are made from 100% recyclable HDPE (high-density polyethene) plastic. Once they're at the end of their long lifecycle, we'll recycle them for you so we can make new products and reduce waste.

Reusable

HDPE is lightweight, easy to clean and highly durable, meaning our plastic pallets and collars can be reused for many years.
Pay your way
Pay the way you want with Palletower. We offer short and long-term rental, including leasing options and outright purchasing.
Buy

After box pallets and collars for long-term use? It's easy to purchase items outright at the best prices with Palletower.

Rent

We offer short and long-term contracts. Perfect if you want to rent box pallets and collars for a specific job or a set period.

Lease Purchase

Find short and long-term lease purchase options at Palletower, all with competitive prices.