Blog
Palletower purchase entire P&H Roll Cage Fleet
22 December, 2017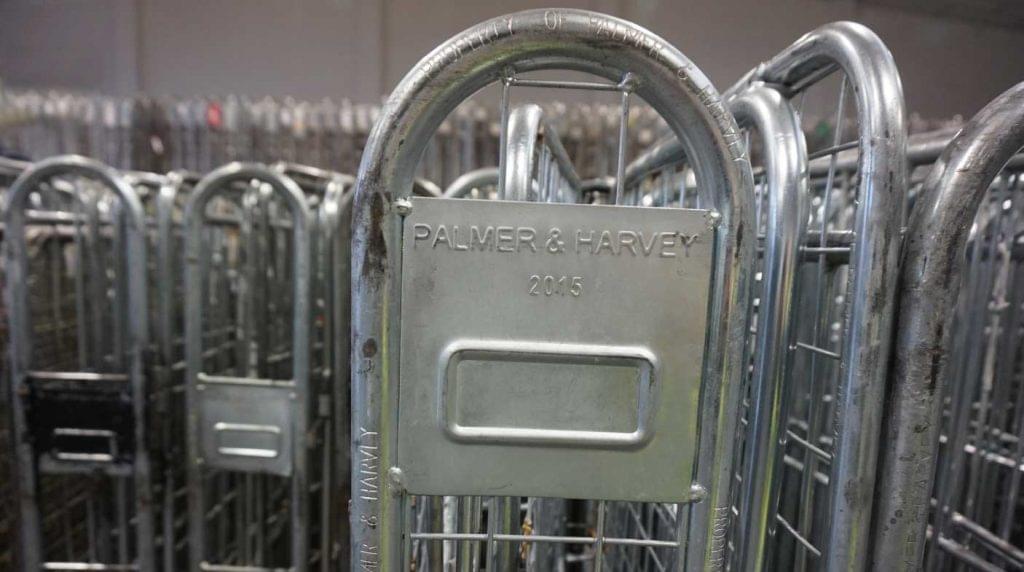 Palletower increases stock levels following collapse of Palmer & Harvey.
Palletower are synonymous with large stock levels, so when PwC were appointed administrators of P&H following the collapse of the UK Wholesaler in November 17; it presented a rare, yet ideal opportunity.
Following a succession of discussions, final agreements concluded with the purchase and legal ownership of the entire P&H fleet of Roll Cages, circa. 17,000 units ready to add to our already extensive stocks.
Additional resource for businesses
Product availability is key for retail, wholesale and logistic businesses. Increasing our stocks levels is further testament to our continued investment and commitment towards our customers to ensure their requirements are fulfilled. Peak, busy periods increases demand and these additional stock levels will again strengthen our ability to supply-on-demand so customers don't run short of equipment. Furthermore, as a leading supplier of 'used equipment', our investment provides additional opportunities for business from across a wide range of industries, looking to purchase second-hand cages as a cost-efficient alternative to new.
Picking up the pace on availability for 2018
The task of recovering all 17,000 roll cages from around the country is already underway with more than 12,000 roll containers already landing at our sizeable storage facilities across our three sites in Manchester. Stock is already available for customers looking to increase their own fleets, whether on a rental basis or to purchase.
We are the single source!
Following the purchase of the entire fleet, we are indeed the only legitimate source of the P&H Roll Cages. Much of the P&H fleet is heavily branded and clearly identifiable. As the legal owners, we now urge warehouses up and down the country to check their fleets and get in touch.