Blog
New Products in – UK Manufactured Heavy Duty Stillages and Cage Pallets
24 November, 2021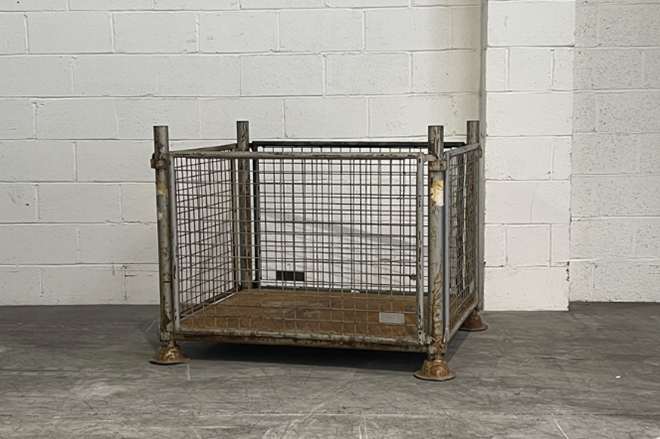 One of the heaviest duty cage pallet and stillages to be manufactured in UK.
This used product is an ex ministry of defence stillage, built to withstand high load capacities stacked up to four high. The heavy duty steel underbracing gives this cage pallet the ability to hold such high weight capacities.
Available with removable mesh sides for easy access or open sided they can be used to securely hold goods or as a solution to extend storage in racked warehouses.
We also offer a range of new heavy duty demountable stillages, with a galvanised finished to make them weather resistant (ideal for outdoor storage) or a painted finish to stand out in a warehouse.