Blog
Thousands of Collapsible Plastic Box Pallets – Ready for Immediate Despatch
8 November, 2021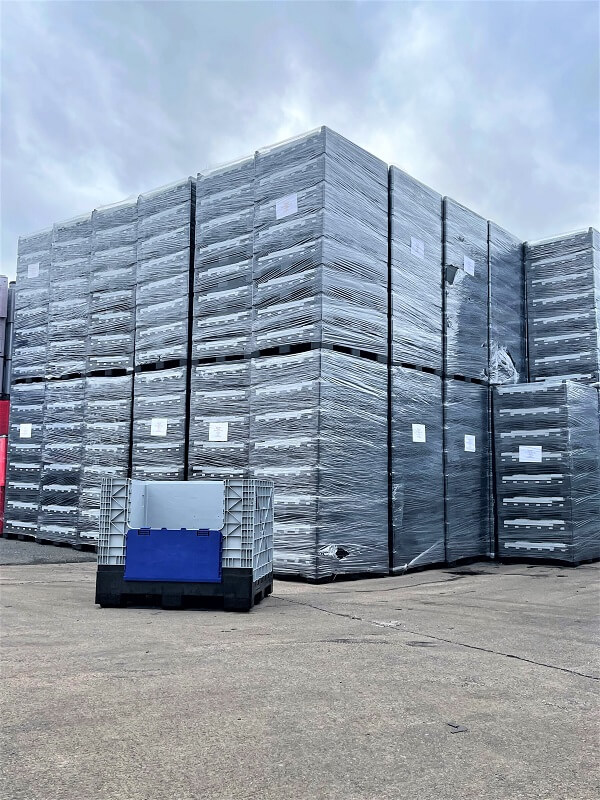 Palletower have thousands of collapsible plastic box pallets ready for immediate despatch for both rental or purchase. Our world renown high quality collapsible box pallets are still available despite global shipping problems, with more containers full of stock landing every day.
Why buy our collapsible plastic box pallets?:
Ideal for return logistics – a 3:1 ratio when collapsed make the boxes very load efficient in comparison to the rigid counterparts. Making them ideal for return logistics – saving time, money and emissions.
Durability – their strength is unrivalled, both the heavy duty plastic box pallet and the budget model can withstand frequent and repeated use in rigorous environments and conditions.
Capacity –  latest technology and designs allow for a 10% increase in loading capacity now at 840Litre capacity.
Hygienic – they are non-absorbent and resistant to most chemicals and can be washed/disinfected repeatedly.
Recyclable – at the end of their long working life all of our plastic box pallets and plastic pallets can be collected and ground up to produce new, sustainable plastic pallets in the future. Promoting circularity and saving the environment.