Company News
Palletower's nestable roll pallets offer peace of mind
28 June, 2022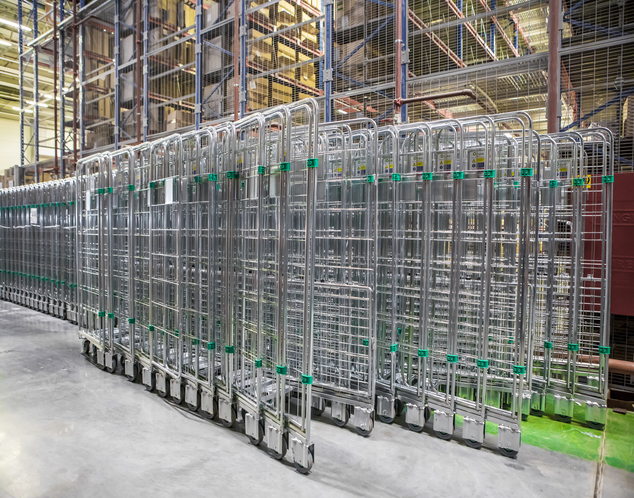 The Palletower full security nestable A frame roll pallets have a 50 x 50mm mesh infill to sides and lid, offering peace of mind when storing and transporting high-value goods. Nestable security roll pallets combine heavy-duty steel frames, with a security mesh infill to offer high-security, durable and strong roll pallets.
These units can be bespoke made and  tailored to suit your needs:
Variable castor options – to suit different working environments different castors composites offer various benefits.
Fitted or loose shelves – offers the option of having as many shelves as needed, at various heights or none at all, based on application.
Document holders – can hold stock counts or documentation of contents, meaning the unit can stay secured and does not need to be opened.
Plastics bases in various colours – makes the unit easily identifiable and the base of the unit easy to wipe clean (used widely in laundry and service industries).
Powder paint finish – various colour options that are great for branding and helps prevent loss/theft.
Tube stamping – have you business name stamped into the tubes to make your roll pallets instantly identifiable and to prevent loss/theft.