Company News
The complete supermarket range: Palletower's supermarket roll pallets are dominating the market
14 April, 2022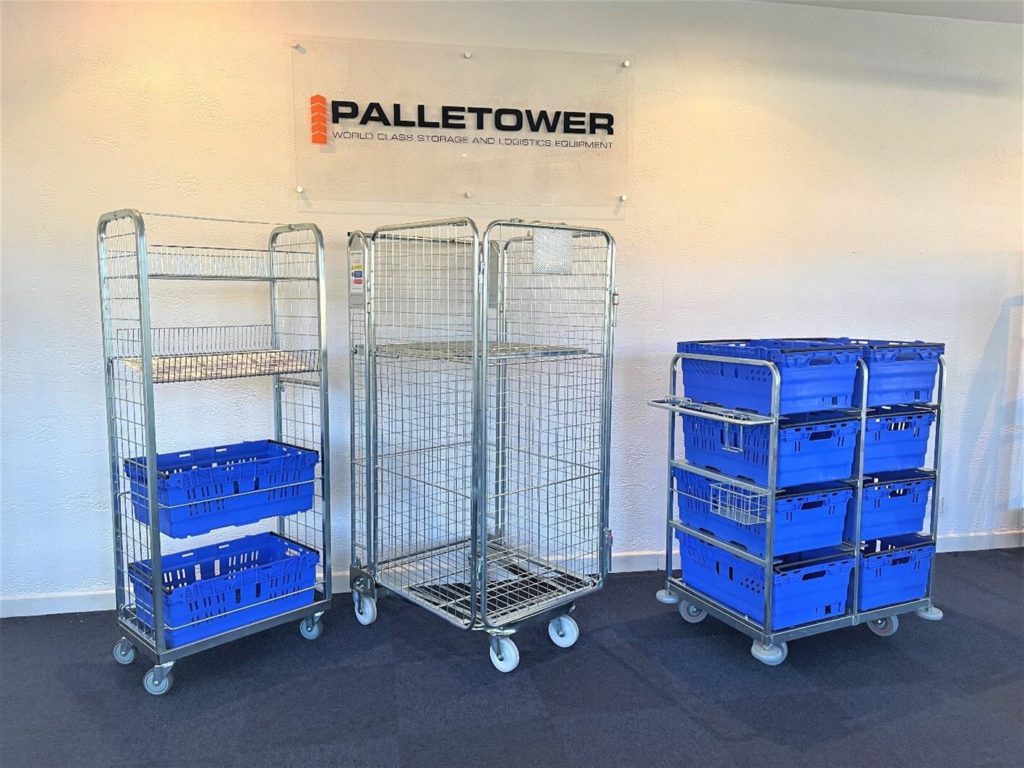 Palletower's extensive range of picking trolleys and roll pallets are widely used globally within the supermarket and retail sectors. Supermarket roll pallets are no longer just used for stocking the shop floor; they are now designed and optimised for order picking, return logistics, ecommerce and online ordering systems.
Three of the main products used by supermarkets are:
A frame nestable roll pallet (19.A117UL)- Ideal for restocking the shop floor and delivering from warehouses into store. As they are nestable, this allows great efficiency for return logistics, with up to 165 nested roll pallets fitting onto one articulate lorry. This reduces costs and environmental impacts through efficiency and prevents damage by protecting goods, unlike palletised loads.
Ecommerce picking trolley (20.MT4) – Widely used to pick multiple orders at once from different areas of a storeroom, warehouse or shop floor. These trolleys holds up to 8 storage boxes and are suitable for Euro Containers, Euro Stack and Nest Containers or Bale Arm Containers. It also comes fitted with a scanner holder, waste basket and bag holder. All swivel wheels make the handling of the unit easy for the operator, and ideal to be operated in tight spaces.
Display and merchandise picking trolley (20.MT8) – One of Palletower's most diverse products, this can be used for all manner of applications, thanks to having two different shelves that can be positioned at variable heights and rotations. One shelf is designed to hold grates, which is ideal for restocking or moving stock around storerooms. The other is a mesh shelf that can be used for displaying or carrying products without the need for totes. The smaller style of this unit is great for manoeuvring around tight stock rooms and aisles in smaller stores.
---
To complement the above logistics and stock room range, Palletower also offer a range of high-quality shopping trolleys. Ranging from the smaller 71 litre version (perfect for convenience stores), to a large 210 litre version (great for larger supermarkets).