Blog
Roll Cage Rental Opportunities
2 December, 2021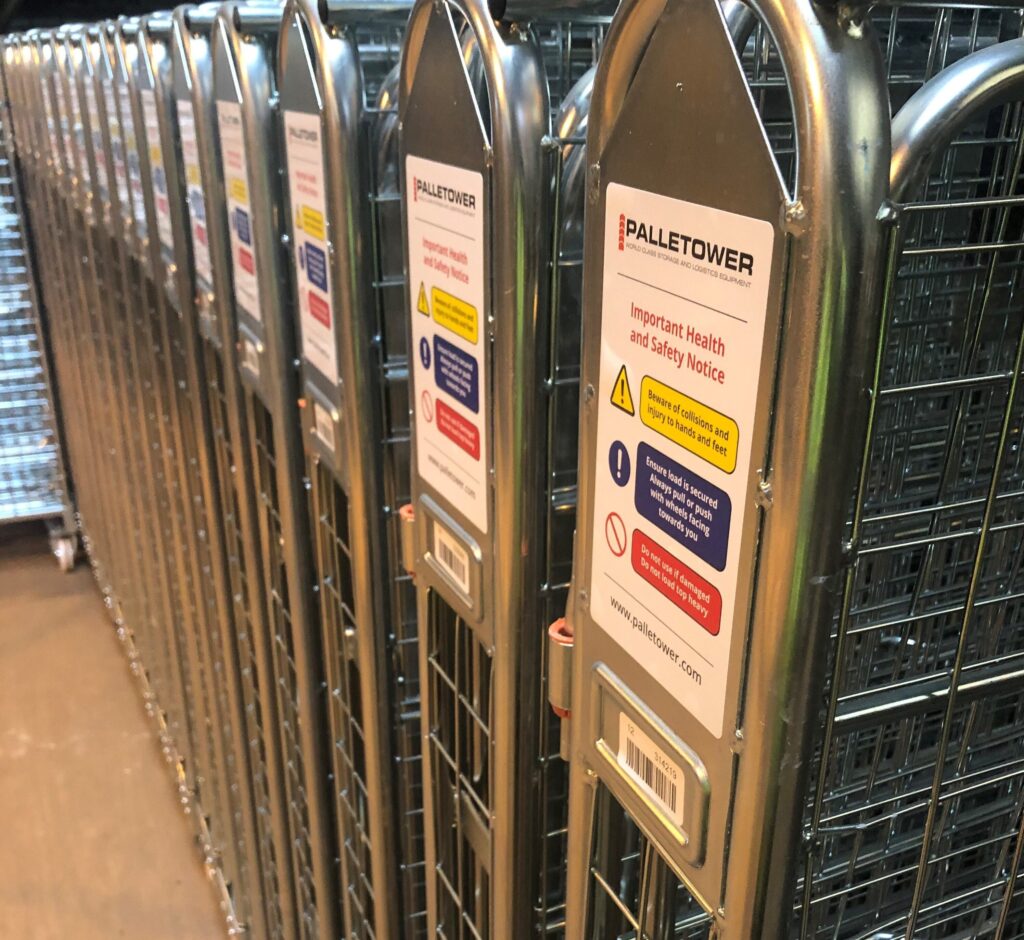 With the pressures of Christmas peak arriving for retailers and logistics providers, Palletower have the UK's largest stock of rental roll pallets to provide the perfect solution for seasonal demands.
All our roll pallets are built to the highest standards in the UK and have unmatched strength and design, ensuring a safe and reliable addition to customer's existing roll pallet fleets.
Our market leading nestable A frame is available to rent in many versions that include, full security, 4 sided with split gate access, 3 sided and jumbo size roll pallets for the distribution of larger items.
When not in use, these roll cages are nestable; therefore, are incredibly space efficient when not in use. For return logistics this offers improved utilisation of vehicle space during transportation, therefore reducing costs.
All our roll cage options are available with different types of castors. These options allow a more hardwearing castor or a quieter unit for urban environments.
Rental:
As Europe's largest logistics equipment rental provider, Palletower have the UK's largest stocks of roll cages for rent at the UK's lowest prices.
Rental options can be tailored for both long term and seasonal requirements to ensure capital outlay is reduced and budgets are maximised.
For more information please visit our Contact Us page or call 0161 905 2233 where we can answer any questions or queries.