Blog
Stillage Rental Opportunities
2 December, 2021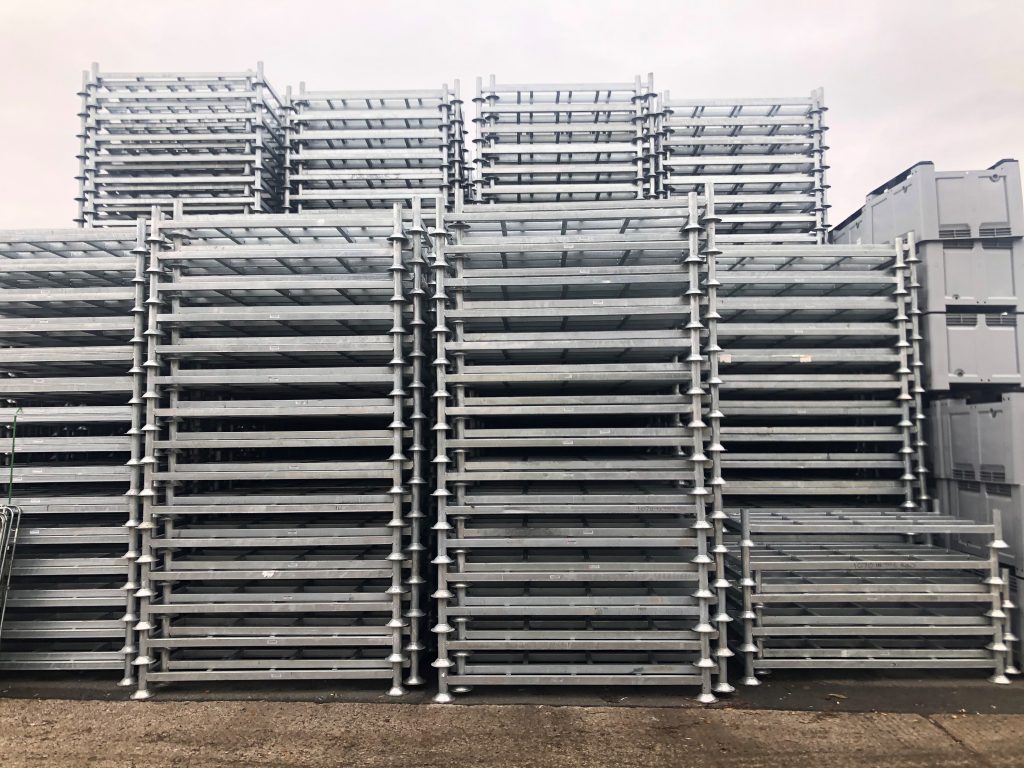 With warehouse seasonal peak times arriving for many industries, post pallet stillages are the perfect storage solution to improve warehouse capacity. Whether it is to stockpile in preparation for Brexit or to meet the demand of the festive season, Palletower has thousands galvanised stillages available for immediate purchase or hire.
Why use a post pallet stillage?
Stackable up to five high with significant load capacities, this range is available in three sizes, 1400 x 1030mm to store palletised loads, 2030 x 1060mm to store large, long and bulky items or 1015 x 1115mm for smaller items.
Both options are available with four different lengths of removable posts enabling storage space to be maximised with as little space going unused as possible, ensuring cost and space effective storage.
When not in use, these stillages are demountable and therefore are incredibly space efficient when not in use. By removing the posts, it allows the base units to be easily stacked with the posts simply resting on top of the bases.
For return logistics there is improved utilisation of vehicle space during transportation, therefore reducing costs.
Rental
As Europe's largest logistics equipment rental provider, Palletower have the UK's largest stocks of stillages for rent at the UK's lowest prices.
Rental options can be tailored for both long term and seasonal requirements to ensure capital outlay is reduced and budgets are maximised.
For more information please visit our Contact Us page or call 0161 905 2233 where we can answer any questions or queries.
If you're looking to purchase instead, you can view our range of stillages for sale and get in touch for more information.