Blog
Laundry roll pallet now available
29 March, 2021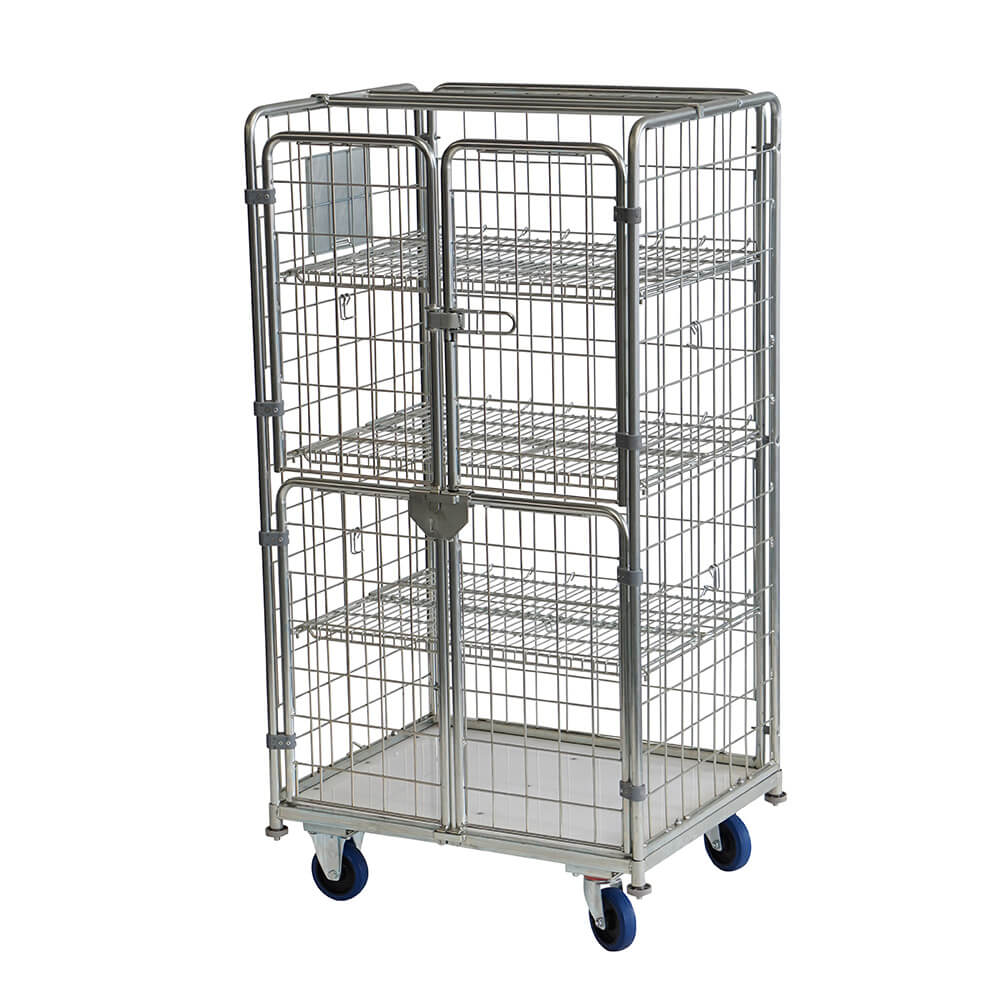 As the global leader in the manufacture and supply of world class storage and logistics, Palletower are constantly aiming to improve and diversify their range of products to suit the ever-changing business world.
The latest addition to the Palletower product portfolio is the Laundry roll pallet (22.LP1). The laundry roll pallet is ideal to be used in all manner of settings such as hotels, hospital and care homes.
This roll pallet is designed to be operated in narrow corridors with all four corners of the roll pallets are fitted with rubber bumpers to prevent any damage and noise created from bumping the cage into walls, whether that be  in narrow stock room, hotel hall ways or hospital wards.
Noise reducing features such as plastic hinges on the gates along with rubber non marking castors are used to reduce noise so they can be operated in commercial, urban and service areas without disturbing people in the vicinity.
Three integral foldable shelves and a hanging rail across the middle of the laundry roll pallet come as standard. The shelves allow for segregation of different items whilst being stored or transported. For ease of access to the unit, wardrobe doors to one long dimension of the roll pallet allow access to multiple compartments.
Key features:
Size : 860 x 670 x 1660mm o/h. 1440mm i/h.
Weight capacity: 500KG (60KG per shelf)
Shelves: 3 foldable integral shelves
Castors: 2 x fixed and 2 x swivel non marking rubber castors
Bumpers: Rubber bumpers on corners of unit to prevent damage
Base: easy to wipe clean plastic base.
Additional features: hang rail at the top of unit, wardrobe doors to the front long dimension.
Finish: Bright zinc plate finish