Blog
Palletower benefits from a vintage year for British winemakers
30 November, 2018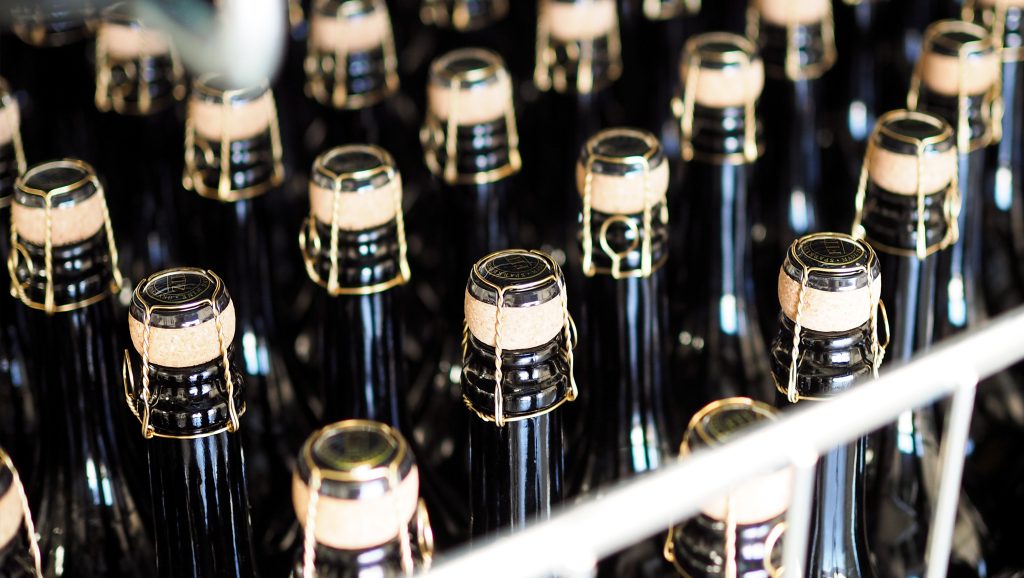 Palletower has joined forces with West Sussex-based alcoholic drinks company, Divergent Drinks, to supply its cage stillages to support what has been a vintage year for the British wine industry. Record temperatures in Southern England have meant ideal grape growing conditions and further enhanced the UK's worldwide reputation for producing sparkling wine.
Divergent Drinks is the first winemaker in this county to successfully produce sparkling wine using the Charmat method, the same process used to create Italian Prosecco. Its Fitz sparkling wine now rivals the most renowned French Champagne brands.
As the global market leader in the manufacture of storage, handling and distribution equipment Palletower has significant experience of working with UK, South African and Lebanese wineries. When approached by Divergent Drinks regarding the specific need for storage equipment Hypacages were seen as the ideal solution.
Matthew Palmer, Managing Director of Palletower, said: "Fitz sparkling wine is proving to be a great success and the team needed storage for around 20,000 bottles and our Hypacages are ideal for storing freshly bottled wine awaiting the labelling process. Our range of stillages are used across a wide spectrum of industries and when we were approached by Divergent Drinks it was a fantastic opportunity to further grow our portfolio of clients."
Divergent Drinks Managing Director, Dan Cahill, said: "It's been a fantastic year for the British wine industry and for Fitz sparkling wine in particular. We produced a large number of bottles in our first batch that required both reliable protection and the best utilisation of space when it comes to storage. We also need to ensure continued air circulation around the product to avoid condensation. Palletower's heavy duty wire mesh Hypacages provided the best solution."
Hypacages offer businesses a multitude of benefits, one of which is that each cage is collapsible when not in use, so when it comes to transportation between destinations vehicle space can be saved and costs are reduced.
Cahill went on to say: "The use of Hypacages has had a significant impact on the effectiveness of our production process. The half drop front gate provides easy access when it comes to loading and unloading, especially as we bottle around 1000 bottles per hour. It also gives us the ability to store them in a more effective way and maximise our warehouse space."