Blog
What is a Roll Pallet?
5 March, 2018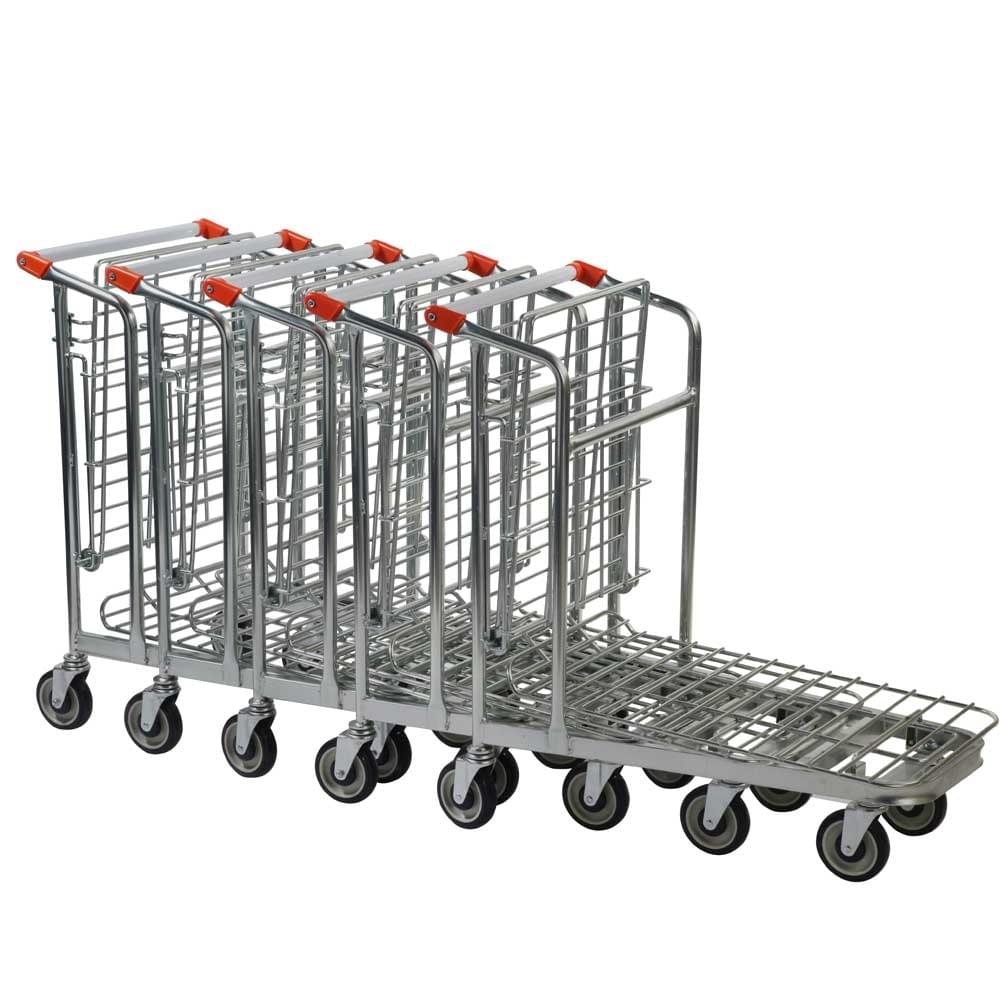 Roll Pallets by definition are mobile cages, used as a convenient method of moving and transporting a whole variety of goods and products, efficiently and safely within a warehouse environment or between various destinations. They are used widely throughout supply chains within retail, warehousing, storage and logistics industries.
Knowing Your Roll Pallets from Your Roll Cages
Roll Pallets are often called Roll Cages, although not to be confused with Roll Cages used in vehicles! They are often referred to as Roll Containers, Cage Trolleys, Logistic Cages, Retail Cages or Warehouse Roll Cages; whatever you know them by, they all essentially perform the same function.
Styles and Sizes
Palletower's range of Roll Pallets are available in more than 40 design styles and varying sizes to accommodate the vast array on environments in which they are used. The range includes their market leading design A-Frame Nestable Roll Pallet with hinge sides allowing them to neatly fold and nested together with other roll pallets, saving valuable space. Also, within the range is the Demountable Roll Cage, allowing the sides to be fully removed from the base, again offering the convenience of their space saving properties when not in use. Boltable Roll Pallets come with the sides fixed to the base as a permanent feature to increase the strength and robustness of the design. Palletower's extended range includes:
Bespoke Roll Pallets
As manufacturers of Roll Pallets, we have the ability to design and build equipment to suit your specific requirements. We can adapt the vast majority of our standard range, offering the most frequent of additional features including:
Coloured frames
Coloured castors
Identification plates
Plastic bases
Various gate configurations
For all other specific bespoke requirements, we will work with you to design and develop a Roll Pallet to fulfil your needs.
Additional Features
Roll Pallets are available with additional features including:
Loose and Hinged Shelves
Plastic Bases
Security lids
Split and Half Drop Gates
Retaining Straps
We also offer a range of Castors, including Fixed, Swivel and Braked options. These are available in various styles:
PP – a standard fitted castor to many Roll Pallets
Rubber – commonly used to reduce marking of delicate floors and where noise reduction is required.
Sandwich – similar to a rubber castor, but with a solid plastic inlay, providing greater and easier control of manoeuvrability when fully loaded whilst transferring over softer floor surfaces, like carpet.
All of Palletower's castors are 125mm (5 inch) as standard. Bespoke castors are available if required, including various colours or variations of colours, ideal for corporate branding and easy identification.