Non Stackable Retention Units
Our non-stackable retention units make a simple solution smarter, transforming your plastic and timber pallets into sturdy, high-capacity storage cages. So, whether you're stowing away items in the warehouse, or keeping your goods on the move, you'll benefit from our added features.
Our range of Non-Stackable Retention Units includes standard and heavy duty options which are available for immediate despatch directly from our warehouse.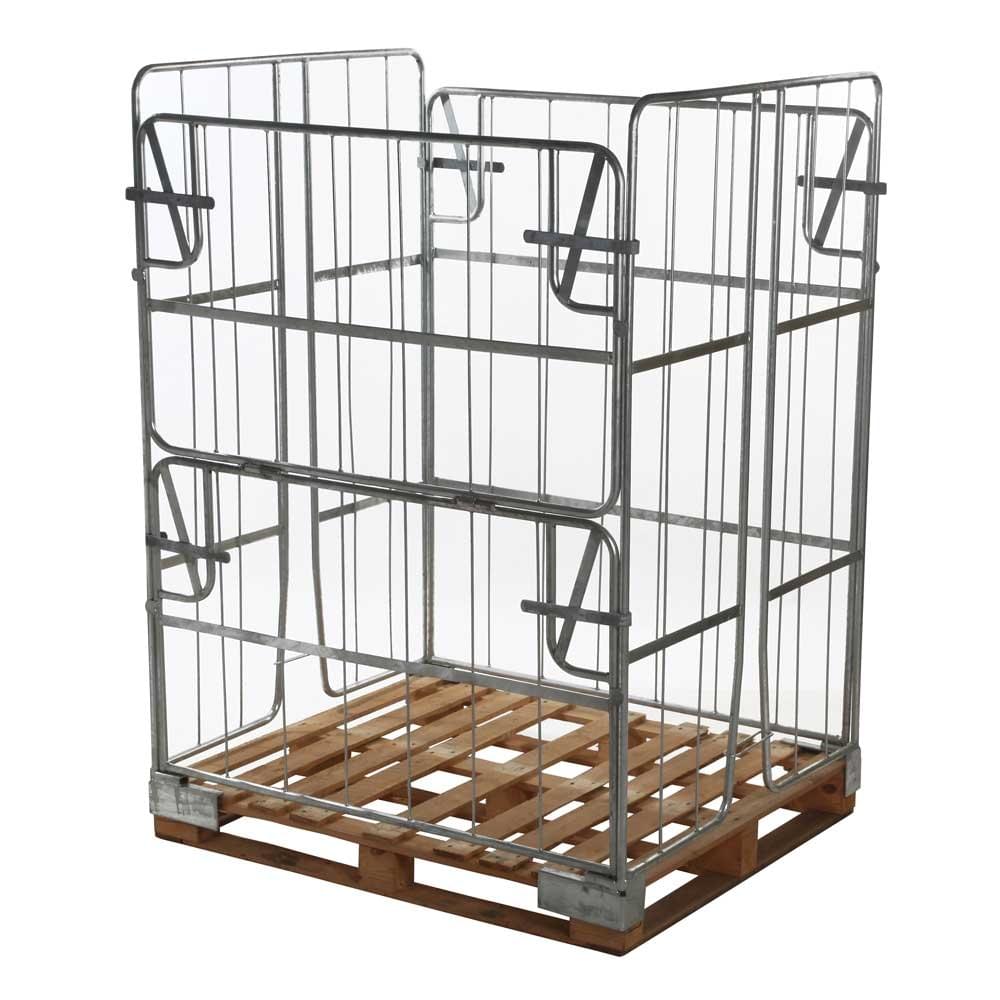 More Information
Benefits of non stackable retention units
Does your organisation run on timber or plastic pallets? They're the go-to goods storage for all manner of industries, allowing staff to move large volumes of products between production facilities, distribution centres, and retail sites.
Our non-stackable retention cages make things much easier. Here are a handful of benefits you can expect to receive:
Improved safety: loose and unstable items are securely packed in a high-volume steel cage. As a result, products are shielded from damage and your staff are protected from injury.

Fast inspection: high-quality steel mesh sidewalls make it easier to find what you're looking for without compromising the stability of your stock.

Space saved: fully collapsible designs make non-stackable retention cages extra efficient. Simply stow away cages when you're not using them, freeing up warehouse space and cut costs on return journeys.

Ease of access: our retention units range from one to four half-drop and full side gates. That means you don't need to rummage around to find the right items; access is quick and easy.
Speak to our sales team
Think pallet retention units could make life easier for your business? It's time to get in touch. Our expert team will first get to know how you work and then find a best-suited solution. That might involve using a bespoke system— in which case, we've got extensive manufacturing capacity to meet demand fast. Contact us today for more information.