Roll Pallet Covers For Sale
At Palletower, we produce two different types of protective covers for our rolling cage pallets. That's one type each for our demountable and nestable cage pallets.
Our roll pallet covers are reusable, long-lasting and highly cost-effective. We manufacture each cover from high-density polyethylene (HDPE), a material chosen for its unrivalled durability and practicality.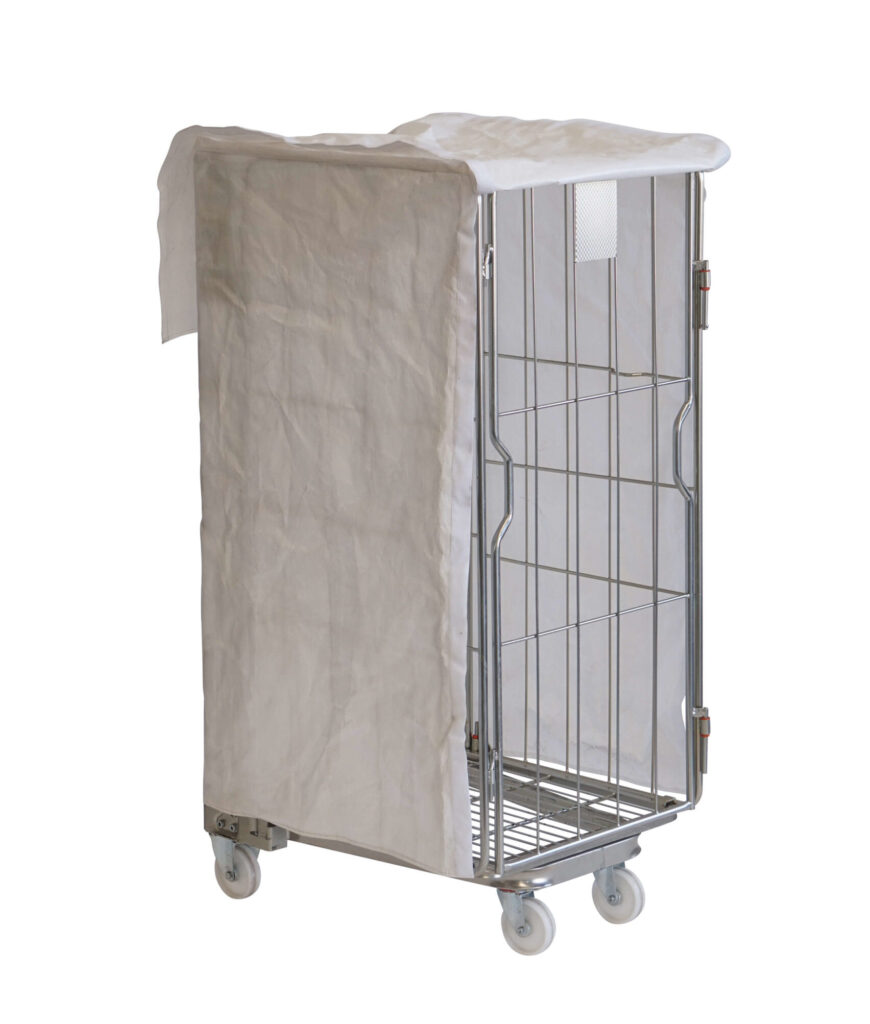 More Information
Why use roll cage covers?
Our covers play an invaluable role in protecting items within pallets, helping to keep them in the best condition. They are used for various merchandise across various industries, including food distribution, pharmaceuticals, general manufacturing, retail, hospitals, schools, warehousing and logistics environments.
The main uses of Palletower rolling cage pallets include:
Transporting temperature-controlled goods in heavy goods and smaller vehicles.

Storing and moving them in warehouses, hubs and retail outlets.
Features and benefits of our pallet cage covers
Palletower rolling pallet cage covers feature a Velcro opening flap on the short dimension. This allows goods to be accessed within the pallet while offering protection from the elements and environmental conditions.
The covers are also eco-friendly and promote efficiency. Using them reduces or removes the need to shrink-wrap items, saving time and money while minimising the use of plastics.
Available for sale now, new and in any quantity.
The covers are:
Blue or white in colour.

Made from high-density polyethylene (HDPE)

Water-resistant.

Dirt-resistant.

Wind-resistant.

Waste and cost-reducing.
Why choose Palletower for pallet cage covers?
Roll pallets and matching covers are just one aspect of our world-leading expertise. We offer extensive storage, handling, and distribution solutions, from pallets and cages to stillages and boxes. More than 100 product lines in all, making us the UK leader and Europe's most diverse stockist. You can buy roll pallets for immediate despatch.
Do you need protective roll pallet covers immediately, or are you looking for a bespoke solution? Contact the Palletower team at any time. You'll find our demountable and nestable cage pallets are available worldwide to buy, lease or rent.